Welcome to my Website:
Another Year of being Top Producer- 2015 TOP PRODUCER SALES PERSON OF ROBERT DEFALCO REALTY THE # 1 AGENCY IN STATEN ISLAND, NY
Search no MORE! ...you have found a full time Real Estate Sales person that actually works 24 hrs a day, 7 days a week.
I have sold 100's & 100's of homes...in 2015 I sold over 50 homes....besides being a Real Estate Sales person & just list a house as anyone can do, I will also market your house in todays internet world. Marketing is the key to the sale of your house! Let me use that key to open the world of a Real Estate deal for you.
click on " MY LISTINGS " you will see how I market each property. My listings include-Residential, Commercial, Multi-family, land and more.
As a "HOME OWNER" you are in great hands. Any sales agent can list a house...it is the work that they will do if any after they list that counts....WHAT WILL I DO FOR YOU- I will market your home which includes Virtual tours, still pictures & internet marketing as well as other tools that I will go over with you when we meet. Listing is the 1st stage
Stage 2 : Showing your home to buyers- I will take all appointment calls from the appointment center. I will show you how stress free appointments for showings can be. I put all my listings into MLS, which is the Multiple Listing Service and welcome all other RE sales agents to come with their buyers..I find that the marketing I do on your house will bring buyers with their agents.
Stage 3: After we receive an offer I will make sure that the buyer has the proper paperwork & credit scores to make the offer...I will be present for the home inspection, I am present for the appraisal...I make sure you have your documents in order for your attorney to review.. I will be in contact with the mortgage broker of the buyer as well as their attorney. Walking you thru this process will make your sale close and you can start your next chapter in life.
As a "BUYER".. The old saying goes- I can bring a horse to water but I never make the horse drink it! .....You must love your new home and you will know when you find it!
I will explain about the process of buying...Do you have a pre-qualification letter? Why your credit score is important to buy...How does your employment factor in buying a home...Do you have a house to sell in order to buy? Where are you getting your down payment from? I will walk you thru this process and make it stress free with no pressure .
Here you will find a wide variety of useful information and resources designed to help you buy or sell a home more effectively in the Staten Island areas. From information on the local community, to advice about finding a mortgage or preparing your home to sell, it's all available here on my web site.
You can also search for your ideal home by viewing current listings with detailed descriptions and photos. Or you can get help determining the value of your home by requesting a report that includes the prices of similar homes that recently sold or are currently for sale in the Staten Island areas.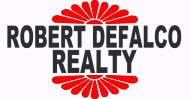 So whether you're buying or selling, feel free to contact me and I will be happy to help you with all your real estate needs.
All Listing - Click Here to view all Staten Island homes/property/business/commercial for sale
disclaimer: not all listings are Robert Defalco listings
Buyers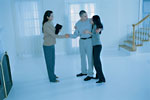 Whether you're looking for your first home, your dream home or an investment property, I'm committed to providing you with the highest quality buyer service. When making the type of investment that buying a home requires, you deserve to have all the latest market information and the very best advice, both of which I can provide you with. Read more.
Sellers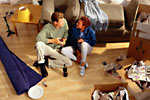 The decision to sell a home is often dependent on many factors. Whatever your reasons are for selling, my proven effective marketing strategies will ensure that you get the highest possible price for your home. I guarantee to provide you with professional, ethical and confidential service and keep you fully informed every step of the way. Read more.